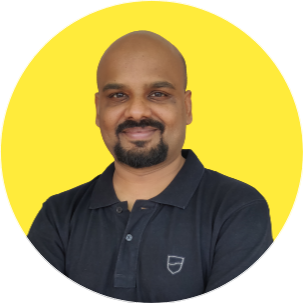 By: Subhkirti Sinha, Founder, Gradsmiths
Among the most asked questions that I get during my SOP review sessions is 'Does my SOP tell my story?'
And my most common reply is…. I don't think so!
I don't blame them though
Although it's no new information that a strong yet appealing narrative in the Statement of Purpose (SOP) is absolutely critical to your chances of getting an admit from top schools of the world, most graduate school aspirants lack the sense of pitching their best self to the Admissions Committee through their SOP.
Most of the SOP/Motivation Letter/Personal Essay/scholarship essay that people send me for evaluation (If you want to do it right now, here is the link) are mere extensions of their resume or a half baked, cliched story on how a particular childhood interest developed into a full blown passion and now the reason to partake in the graduate program.
My other moment of 'uh-so-boring-i-prefer-to-sleep' theme in some application essay is an 'all-along-winner-story', which forms arguably the largest majority of what I get to read, where the candidate has aced every activity he has laid hands upon, be it academically, professionally or otherwise, and in the process achieve extra-ordinary feats of success in events like tree plantation and blood donation drives. Inki life mein problems bass choo ke nikal jaate hai.
One of the biggest reasons why people fail to write a convincing backstory and align it with their future goals, which is the essence of good storytelling in the SOP, is because it's difficult to connect the dots of one's life and then also have a professional eye of a writer to draft it into a compelling narrative.
The other big worry is word limitation in many of the essay documents. Some schools want to hear your life story in just 300 words, some in 500-700, some in 3000-characters, while some are interested in only answers to the particular questions that AdCom has come up with. It's difficult to summarise one's swag-infused life into only these many details.
That's where I step in and say, I got it covered for you, brother!
You see, as a screenplay writer who has been an integral component of the writer's club at The Viral Fever (TVF), India's most popular content creators of web series like Pitchers, Permanent Roommates, Kota Factory and Aspirants), I was trained to write stories, play with characters, pen dialogues, think from the character's point of view, and put up a script which was relatable, funny and likeable.
To me, SOP storytelling is more like character development, where I get to talk to people from all different fields, profession, background, geography, gender, culture, nationalities, telling me the most trivial stories of their life, and me trying to put together those pieces together into a cohesive, honest, true narrative of your life, goals and dreams. As a data-driven storyteller, I can't think of finding a more data rich experience.
This is the reason why I take a lot of pride into how these life stories usually shape up, and become a strong force driving their way through the usual application clutter straight into the AdCom's heart, earning stellar admit decisions for the aspirants of top global schools.
Consider for example, the following essay, that made it to MS in Analytics program at Georgia Institute of Technology (Gatech), Atlanta.
Georgia Tech Application Requirements
For those who don't know, Gatech runs a MS program in Analytics, which is a regular on-campus program, along with an online version of the same program. Gatech's Analytics program is ranked very highly in almost all parameters, appearing frequently in the Top#5 list of the US.
Georgia Tech seeks exceptional students with a strong interest in analytics/data-science and a high level of ability that has been demonstrated by past performance on appropriate coursework and/or by workplace experience as well as standardized testing.
In the application documents, they require a 3000 character essay on your life goals and interest in the program. That's hard for anyone who doesn't have a formal background in writing. Add to that, the admit rate in the Gatech Analytics' program hovers around 6-8%. These facts make it an extremely ambitious schools to get into, even for stellar profiles.
Thus, when one of our candidates approached me for their SOP drafting sessions for Master of Science in Analytics program at Gatech, I took it as challenging project.
Candidate Profile
Our guy has 6 yrs of professional work experience as an IT professional, starting off as a Graduate Engineer Trainee in Infosys and rising to a lead, currently stationed at Dubai for their Smart City project. Along the way, he picked up multiple experiences in Software Development, product management, data ETL, Hadoop, mainframes, database administration, et al. Now, he wants to get back to academia and in the future, pivot to data science roles in larger, data-driven organizations.
Process of drafting the SOP
We held elaborate discussion on the career progression of the candidate, and what led to his inquisivity towards data science. Once we locked the first draft with the correct narrative, it took us a couple of drafts (of freshly brewed beer) to get to a 3000-character draft. The entire process took 2 weeks time, and we had massive fun discussing his cultural transitions and stories.
For-georgia-tech_1

MOMENT OF GLORY
Perhaps, the most exciting part of this entire journey of drafting the essay with the aspirant is when they call/text/whatsapp me telling they have got the admit they had hoped for. To share their happiness when they get into the top schools of the world, is the biggest joy that I personally derive out of such experiences.
Reach out to me for your SOP review via this link. It takes 2 mins, is FREE, and I hop on a call with you to discuss the feedback.
About the author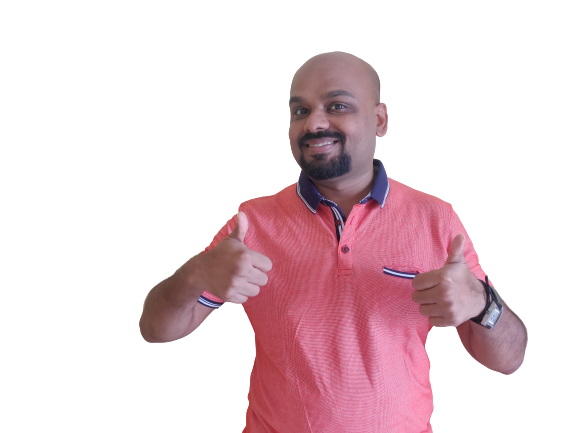 Hi! Thanks for reading this far. I am Subhkirti, a storyteller moonlighting as higher education coach. Gradsmiths is my passion project to bring order to a highly chaotic higher education industry and make it easier for candidates to start their grad journey. You can reach me directly at [email protected] or on LinkedIn: https://www.linkedin.com/in/subhkirti-sinha/
If you liked the above version of the SOP, do check out my other blogs: