Statement of Purpose (SOP) or Personal Statement forms a crucial element of the graduate school application process. For the uninitiated, a Statement of Purpose is an essay that introduces YOU to the Admissions Review Committee (AdCom). It contains your accomplishments, career plans, and reasoning of why you think a particular graduate program is the 'right fit' for you.
Nearly every respectable graduate program in the world, be it a Master of Science, Engineering Management, MiM or MBA requires applicants to submit a Statement of Purpose while applying.
The AdComs put a lot of value on a candidate's SOP, evaluating their 'intent for applying to that program' and whether it resonates with the University's mission and objectives.
Jared Pierce, associate director of enrollment services at Northeastern University, says a strong statement of purpose can be the deciding factor in a graduate student's admission.
"Your statement of purpose is where you tell your story about who you are and why you deserve to be a part of the [university's] community. It gives the admissions committee the chance to get to know you and understand how you'll add value to the classroom," he says.
Clearly then, you will have to construct your statement of purpose which tells your "story" rather than list out your "achievements"
So, how do the applicants go about writing the SOP? Which experiences are viewed favorably by the AdCom, and what should be avoided. In this blogpost, I touch upon the effective strategies that if adopted, can transform your SOP into your story.
STEP – I: Decoding the types
Let's start by clearing out a few things about the Statement of Purpose. They go by different names — Personal statement, letter of intent, letter of motivation, mission statement, elevator pitch, video sop…. The list is too long! Each of them serves a different purpose and should be written within the frameworks of the university guidelines.
Perhaps the first step you should do before you start writing your SOP is to prepare an outline and use it as a roadmap.
To be honest, this is not a very popular step with most of the students. They imagine that this "extra" step will add time and complicate their application process when in fact, creating an outline can not only help streamline one's essay writing but can also go a long way in boosting the resulting essays' effectiveness.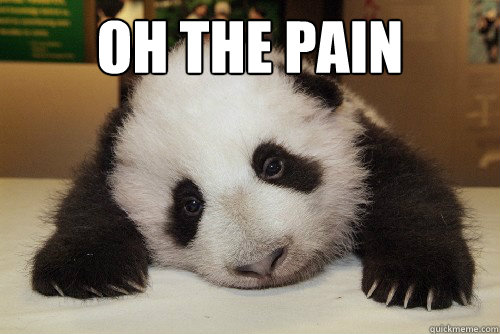 By organizing your thoughts in the form of short phrases and key terms, you will observe that your story unfolds more easily. Moreover, it also ensures that there are no gaps of information in what you are trying to convey. This translates to a more persuasive final SOP and, in most cases, fewer rounds of editing and revision.
Sample Outline A
Passion for chess – coaching and playing
Volunteer activities with Greenpeace 
Love of Shah Rukh Khan films
Managing literature conference at IIT, Mumbai
Love of biking – Sunday bike rides with "team"
Semester exchange in France 
Travel to 21 countries – Iceland, Russia and Peru highlights
Close relationship with grandma
Budding love of cooking
Love of Mumbai
Once a sample outline has been prepared, it is now easier to construct a structure for the statement of purpose.
STEP – II: Break it down
Building upon the outline, each SOP needs to be structured so that it logically fits in the narrative.
Many clients that we have encountered confuse 'structure' with 'chronology'. When asked to write a draft of the essay, they present their achievements in chronological order, thinking that this will give the essay a proper structure.
However, your experiences and how they have translated and shaped you into what you are today, may or may not be chronological. Thus, you have to start your essay with the most significant one and connect the dots from there.
The Admissions Review Committee is looking out for very specific things in your application. Unless you break it down, it will be an arduous task to explain them your story. And no one wants a confused AdCom guy in their life.
What is the Admission Committee looking for?
The simple answer would be – what makes you, YOU.
But if only things were so simple. What they are really looking for is how you fit into the overall scheme of things at the University.
Broadly, there are 5 factors they are trying to evaluate you on:
– Why have you applied for that particular program?
– What kind of skills do you have to succeed in that program?
– How do you want to leverage your university connections to network and contribute to the school community?
– How are your professional goals aligned with the program outcomes?
– Why are you the 'best fit' for the university?
Your statement of purpose or letter of motivation should talk in brief about all these points.
Even for the most practiced of writers, crafting a successful application essay can be an uphill task. So, trust us on this – Most of the SOPs that we read make us go….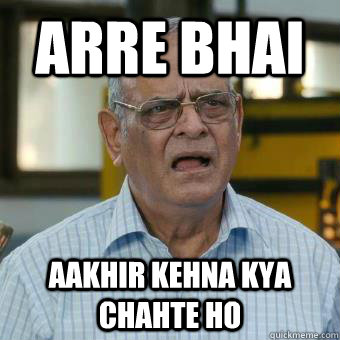 Ideating and then organizing thoughts into outlines for essays will facilitate this process, as we illustrated in Part 1 of this guide, and now we will offer a few basic steps that will help you create and refine your drafts.
STEP- III: Tell your story
As we discussed it earlier, your statement of purpose is not merely an instrument to present facts from your life to the AdCom. Infact, it's a platform to tell your story. Of who you are, and how has your experiences shaped you. You should therefore focus on narrative writing (which primarily describes) rather than expository writing (which primarily explains). In a narrative, the central facts about a situation are not just bluntly introduced, but are presented in a way that lets them speak for themselves and paint a rounded picture of an experience.

Consider the following examples:
Example A
My upbringing in a family full of entrepreneurs made me acquainted to data analytics early in life. When I supported my father's organization, where they manually used to analyze data and predict delivery date & raw material ordering, I helped them develop an automated system with the use of pivot tables and slicers, that can be used together to visualize data and create easy to use dashboards.
Example B
Coming from a business background and having an undergrad degree in Information Technology, it was only natural for me to have a formidable combination of – entrepreneurial streak and technical expertise. My formative years were spent engaging in insightful dining table discussions with my father, pertaining to our business-related products and services. As a result, I was presented with several opportunities to understand the legal, commercial and technical aspects of our business. However, the opportunities that I loved most were the technically challenging ones that had the potential to impact our business positively. One such opportunity that I got was to review and remodel our existing data management system, which had severe limitations in terms of performance and scalability.
Which one of the above example do you think creates a more compelling image of the person you are reading about?
While example A is vague in terms of details, example B has a lot of specifics. It creates a holistic picture of the candidate and evokes imagery for the reader, which is more compelling. Thus, leaving out important details is detrimental to the health of the essay.
STEP – IV: Connect the dots
A good story is as good as its parts. Details, which are crucial to the development of the story, if left out does not reveal the entire picture and leaves the readers confused.
As you write your essay drafts, check each sentence to make sure that it includes a key part of the story you are telling. If you can remove a sentence and your essay still makes sense, that line is unnecessary and should remain deleted. However, if your narrative suddenly becomes unclear, that is your proof that the sentence in question is not superfluous and that you are on your way to creating a profoundly connected narrative.
Example A
Having a keen interest in operations research motivated me to work on my bachelor's thesis: Efficient utilization of weight and volume capacity of a fleet of goods containers. The objective here is to build an algorithmic model for transportation of goods, cargoes, and shipments by utilizing the maximum load and volume capacity of the containers. The study is being carried out with a view to enabling the freight companies in reducing cost and enhancing operational efficiency. I have identified the constraints posed such as categorization of goods according to their suitability, shortest route according to the consignments, delivery of goods within the prescribed time, maximizing the profit and providing customer satisfaction, and successfully developed a mathematical model for the intercity transport, using shortest route and minimum cost per volume using traveling salesman and transportation concepts. Moreover, I am also trying to implement algorithm theory and computational complexity theory to solve the combinatorial problem considering the constraints faced.
Notice how the dots are getting connected.
1st sentence – Having a keen…. – Provides a justification to work on the bachelor's thesis in Operations Research based on the interest of the applicant.
2nd sentence – The objective here is to build an algorithmic model…. – Clears the aim of the the project and gives idea to the AdCom about the scope of the project.
3rd sentence – The study is being carried out…. – End goal of the project is described.
4th sentence – I have identified the constraints… –talks about problem/constraint identification that the student is trying to resolve
… and successfully developed a mathematical model… -highlights the solution to the given constraints.
Leaving out any sentence written in this paragraph would be eliminating a key detail, and thus will confuse the reader about the project. In short, the story will be difficult to follow.
STEP – V: Create a 'hook' in the Introduction paragraph
Sometimes the most difficult part of writing a strong essay is determining the best way to start it. Even when you have a strong outline in hand, crafting those first few words or phrases can be challenging. To help you over this hurdle, we offer a few strategies for beginning your essays.
Maintaining a mystery
This is one of the best ways to grab the attention of the AdCom.
Example A
There are only a few rare moments in life, interspersed within our chaotic daily routines, during which we find our true calling. And those moments generally come like a blitzkrieg, inspiring us to make choices which define who we eventually become. I encountered one such moment, as a part of my internship with Bless Foundation, an NGO which strives to alleviate the sufferings of the underprivileged.
(Selected at University of South California, MS in Computer Science).
Example B
Do people shape cities or do cities shape people? Irrespective of the order of transformation, I am of the belief that city landscapes impact our daily lives in a significant way.
(Selected at TU Delft, MS in Architecture)
Example C
While watching the digitally remastered and coloured version of 1960 Bollywood classic 'Mughal-e-Azam', then shot in monochrome, I realised that I was less concerned about the cinematic brilliance but more about certain stats I read about the movie.
(Selected at Cornell University, MPS program in Applied Statistics)
Example D
The main stage was set while I enthusiastically waited in the crowd for Guns N' Roses to surface from behind the spotlight. It was an absolute dream for me to witness the band live in concert, after having grown up and getting inspired by Slash and his musical eccentricities. As they emerged on stage and plucked the first strings, I was transported in a trance of hedonistic pleasure. Surprisingly, it was not the music that had the greatest influence that night.
(Selected at Stanford, MS in Computer Science)
In all of the above examples, the first few lines draw the reader into the essay and make him ask the question, what happens next? This approach is a sure shot way to indulge the AdCom into reading your application in full.
Strictly avoid: Clichés
Let's be honest here. The AdCom knows when clichés are coming. And no one likes them. Consider this for example:
Being an ardent fan of the Marvel Universe, I believe that if we have the thirst for knowledge, ability to rectify the errors and better our skillset like Ironman and if we have grit, perseverance and will to do good for the mankind like Captain America, then we can win any battle and achieve something great. I tried to follow these ideologies while working on all my projects and technical papers.
OR this
My profound interest in mathematics, computers, and problem-solving became the basis for furthering a career in Computer science. In order to broaden my horizons of technical acumen, I joined Oracle after completing my undergrad. This allowed me to develop a clearer vision about pursuing a career in my field of Software Engineering.
It's safe to say that introductions like these should be avoided at all costs as they have been read by the AdCom a million times. You don't want to be the million plus one candidate.
Lead with your best
When you are pitching your application to the AdCom, it is highly recommended that you start your essays with your most compelling experience. Do not follow a template of chronological detailing of your academic records and professional achievements. Show your best foot forward. You do not always have to outline your history to create context for your narrative.
Example A (Student Version of her internship)
Due to these rewarding experiences and key learnings acquired from projects, I secured a position as a Developer at Barclays India, which has been exhilarating from the onset. In a span of four months, I underwent intensive training in several technologies like Java, JavaScript, Embedded JavaScript, Spring Framework, Servlets etc.
Example B (Gradsmiths version)
At Barcalays, internship not only meant exposition to multimillion-dollar client portfolio, but also getting intensive training in tools like Java, JavaScript, Embedded JavaScript, Spring Framework, and Servlets.
Example A exhibits significant backstory, but the most important parts that she learned new technologies was mentioned after the third line. In example B, this happens right in the second line, and is smartly packaged for the reader.
This introduction—just one sentence long, rather than four—introduces the reader to the individual's high- level position right away and is therefore much more compelling and effective.

Step – VI: Don't put extra information in your essays
Although it seems to be a no brainer, most students end up doing this. They provide irrelevant information in their essay, which makes it a boring read.
Consider this:
My final year project was 'Analysis and Design of a high rise building with R.C Shear wall'. This project was done by 4 undergrads. In the initial phase, a 3-storied building is designed in ETABS software using Dead and Live load. In the next phase a 15-storied building with shear walls considering Earthquake and wind load is designed under G. A. Bhilare Consultants Pvt. Ltd., Pune. Seismic design parameters like story drift, lateral displacement was studied and shear forces, axial forces, bending moment were interpreted. This project increased my understanding of ETABS and improved my skills.
In the example above, there are too many details like the no. of storey of the building and name of the consultants, which are not required. It adds on to the word count and makes it a slow-developing paragraph.
Revised version
To gain more understanding of structures and the mechanics of forces at play, my final year project focused on the analysis and design of a high rise building with R.C Shear wall. In association with three other undergrads, we worked to design a 3-storied building, followed by its higher version in ETABS software using Dead and Live load. Carefully monitoring the shear walls considering Earthquake and wind load, we studied Seismic design parameters like story drift, lateral displacement. All this culminated under a sponsored industry project in collaboration with top architects of the city. This experience helped me to analyse complex structural models with loads, and design them in the most sustainable way, a skill which I am confident will prove beneficial during my graduate studies.
Step VII: Honour the word limit
Although we can assure you that no one will toss your application in the trash if your essays exceed the school's stated word limits a little, in general, sticking as closely as possible to these limits is the best plan. Doing so indicates to the admissions committee not only that you pay attention to and can follow directions (which reflects positively on you as a potential student who will be required to follow numerous guidelines throughout the course of the MS program) but also that you are willing to put in the work required to convey your story effectively within the stated parameters. Also, you show respect for the school as well as for the admissions readers, who must sort through thousands of essays each week. A good rule of thumb is to not surpass the school's requested word count by more than 5%, though of course, the fewer extra words you include, the better—and minimizing any risk of a negative impression resulting from exceeding the set word count is best.
Step VIII: Answer the question
This is our most obvious rule yet, but one that must be stated nonetheless: make sure that you answer the question the school is asking. Sometimes candidates possess a great story and really want to "spin" it for a particular essay prompt. Other times, applicants work and rework an essay so much that when they are done, they do not realize that they have changed their initial story entirely and the resulting essay no longer addresses the school's question. Not answering the question is one of the admissions committees' biggest peeves. In addition to indicating an ability to follow directions on your part (if not an outright attempt to withhold information), not answering the question asked means that you have not provided the information the admissions committee is specifically seeking and needs. So, regularly revisit the essay prompts as you revise your essays, ensuring that you are on track and providing a topical response.
Step IX: Customize your responses
It cannot be stressed enough how important it is to customize your essays for your choice of University. Many a times, we have seen that one SOP is sent to 5 different universities, with just a few line changes.
To us, this is a very easy and a lazy approach to essay drafting. Moreover, the AdCom through their years of experience of reading SOPs figure out whether you have followed a template or not.
Your short and long term goals should be aligned with the research areas and expertise of the University. AdCom loves to see how the university can help you realize your personal and professional milestones.
A common point of contention among students is whether or not to include the names of professors. In our opinion, you should go beyond name-dropping and identify key research areas where you would like to work. This creates a better representation of your academic interest and underlines your motivation to apply for the program.
It is important to understand that the AdCom is looking for unique and interesting candidates, who contribute to the campus and community. Thus, desire to work in student clubs, campus organizations, or community service is viewed positively. It shows that you have a multi-dimensional personality and go beyond your academic interests. Another quirky thing to add is why the location of the college is important to you and your goals. It can be the vibrant startup culture of the place, proximity to tech centers or Silicon Valley, or even the music vibe of the place.
Step X: Read, Re-read, Proofread. Repeat.
If you have followed all the steps above, and drafted your statement of purpose, great work done! Now will be a good time to send it to your friends, relatives, colleagues, and anywould who would care to read it.
You will amazed at how many grammatical errors get discovered. And we don't even want to get started on the formatting bits.
Your goal, before sending out your statement of purpose should be to make it as error-proof as possible. This can be achieved by proofreading it multiple times to check for nasty little bits of flaws that hides furtively behind the pompous words and achievements.
Conclusion
The Statement of Purpose is perhaps the hardest thing you will encounter during your application stage.
The good news is that the process does not seem so overwhelming when you break it down into simple, actionable steps as described above.
At Gradsmiths, we have come across more than a thousand essays and SOPs, some brilliant while some total disasters. What really saddened us was that the same mistakes were being repeated in every other document, which motivated us to compile these steps that we follow into this post to draft an awesome statement of purpose.
Statement of Purpose (Samples and formats)
Statement of Purpose that got accepted to UPenn MS in Computer Science
Sample Statement of Purpose that got accepted to MS in Mechanical Engineering, Arizona State University
Statement of Purpose that got accepted to Cornell University's Engineering Management program
Enjoyed the blog? Why not drop in your e-mail address below, and we send more such tips and strategies straight to your mailbox.
WE DON'T SPAM.
If you have got the time, do check out our FREE E-book on 'Biggest Mistakes you make in your resume'. It contains some super pointers on how to modify your resume and make it fit for a graduate school application.


Interested in talking to a Gradsmiths expert on how to go about your essays? Book your calendar here.