If your Midsummer night's dream in 2020 was to be on a university campus at the start of Fall, attending classes, making new friends while getting drunk at Corona-binge-drinking beer pongs, irony must be high-fiving itself right now and washing hands right off! #staysafe
As Universities are locked out and borders are being shut, while the entire world is held hostage by is-it-so-novel Coronavirus, it's a period of great uncertainty for Indian/ international applicants on when they can get on the campus and start working towards their goal of being the Gaitonde of their specialization.
Such extraordinary times have led to intense speculation and opinion-forming about how things will pan out in the future for prospective candidates of Fall 2020. Especially on WhatsApp and FB groups, anxious candidates are seen discussing at length as to the steps universities will take for people who are supposed to start their graduate term in Fall 2020 and what future holds for them.  Some view it as a bad phase which will be over in the next 6 months and everything will be back to what they were in La la land. Some are more serious on the ramifications of the COVID-19 on the world economy, and suggest that the best way to deal with this is to do maut ka intazaar.
Some of the most common questions which I have seen doing rounds on a lot of groups are should I defer my admissions process to the next semester, should I drop the international plan, is there a recession happening soon, how will the COVID affect my study and career plans, can Dettol kill coronavirus, how to touch my nose with my elbow, am I a Covidiot and on the streets right now?
At times like these, when reality seems to be eerily similar to the 'slice of life' movie – Contagion (caution: don't watch it), and universities are under severe pressure to adapt to the new world + corona that we are live in right now, these speculations amounting to an avalanche of mails, that applicants shoot out to universities asking them to clarify their stand on the admission status is bound to overwhelm their systems and resources.
Agreed, there is no clarity right now. Universities are taking time to respond to emails. Admits are in limbo. Some big names such as Harvard Business School have put all admission decisions on hold for Fall 2020. In such times, one MUST be extra careful to not add to the chaos by contributing to long threads of speculations on online forums and chat rooms on what the future holds. Few other things that can be avoided is being too optimistic about the future and jobs, discussing about how USA and other countries will 'actually' benefit from the coronavirus, digging out conspiracy theories about how China brought this virus on the world, and anything starting with the words 'I guess'.
The reality is that we live in a world where everything is radically different from what it used to be just a few weeks ago. Rest assured, the universities are trying to find the best solutions that fit these turbulent times. Classes have already moved online in many universities. A semester, or in some cases, a year's deferral is being offered by colleges giving out admits. Most of the top MBA programs in US have extended their R3 deadline till June. They are still giving out admission calls, which tells a lot about their operational efficiency. So, there is no need to panic about what the universities will do in the coming few months.
A silver lining in all of this is that you are at home, all stocked up and sooo vella. So, why not be a little more productive than just Netflix, chilling, forming opinions without real facts and occasionally rising to apply hand sanitizer.
Here are a 7 ideas that will get you started:
1) Build a plan B
Perhaps the most important thing to do right now is to set up your plan B, in case the study abroad program doesn't work out in Fall 2020. With talks of a massive recession in store, the domestic job market will be challenging as well. When things get back to normal, and they will, there will be massive job cuts. In the US alone, nearly 3.3 million people have already filed for unemployment benefits. It will take at least a year or so for the market to get back to current levels, maybe even more.  So if you haven't resigned from the job yet, put it on the shelf for a while. If you are still in your undergrad, best of luck for your graduation. To stay competitive in such a market will require a host of additional skills, network, lots of beer, and a good plan B. 
2) Ramp up your skills
The only way to survive a recessive job market is to build up your portfolio of technical knowledge. Fortunately, there are a lot of avenues online which are offering free courses and certifications and can be availed in the next 2-3 months. Here are some recommendations on what you take:
Coursera
IBM AI Engineering Professional Certificate: Comprehensive 6 course Professional Certificate. You will get a practical understanding of Machine Learning and Deep Learning). Takes approx. 2 months to complete.
Introduction to Data Science in Python from University of Michigan: One of the two most popular introductory courses right now. It doesn't assume anything, you'll start with Python, and then go through different data structures (pandas!) and how to manipulate them. Perfect for beginners. Another popular course from UMich is Python Data Structures, which is also recommended for beginners.
Machine Learning Specialization by University of Washington: Is a perfect way to start your adventure with machine learning. This course assumes you're fine with Python, knows data structures and takes you through fundamental concepts of machine learning: classification and clustering algorithms. 4 courses in 1 specialization.
For most popular data science courses, here is a ready list.
https://www.coursera.org/collections/popular-data-science-courses-2018
EdX programs and certifications
The Science of Well-being by Yale University – One of the most popular courses from Yale University. It teaches you how to be happy and build more productive habits, something which we can all use right now.
Autodesk Generative Design for Manufacturing Specialization – Learn the foundations of product innovation and intelligent design with Generative Design for Manufacturing.
Modern Robotics: Mechanics, Planning, and Control Specialization: The most important concepts in modern robotics. A study of the kinematics, dynamics, motion planning, and control of mobile robots and robot arms.
Improve Your English Communication Skills Specialization by Georgia Tech – Most people such at writing emails, speaking at meetings and interviews, giving presentations, and networking online. This course teaches you all those and more

3) Fire your creativity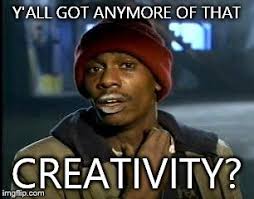 To all those applicants who wrote in their Statement of Purpose things like 'Data Science is my passion' or 'I am a problem solver' or my personal favourite, 'I know I am the ONE', this is the time to actually prove it and walk the talk. There is no greater problem in the world to be solved right now than COVID-19. Data Science, Machine Learning, and Artificial Intelligence has been extensively used to model the growth and spread of the virus. At the moment, the best way to make an impactful contribution to the world, as you had claimed in your career and life goals of the SOP, is to put your passion to work and build a solution that ends the pandemic, inshallah, or control its spread, alhamdullilah! If Newton could use the plague to discover gravity, so can you!  If you need some inspiration, here are some who have already started building things. 
Engineering students create India's first district wise Covid tracker
IIT Roorkee students make 1500 L of hand sanitizers
John Hopkins researchers have made a global tracker of Covid-19
4) Work on your LinkedIn Profile
When all of this is over and you are ready to go out in the job market, either in India or abroad, you would need a sparkling LinkedIn profile that would fetch you the professional network. Now is a good time to work on that. Ask for recommendations from your peers, colleagues and mentors, minimize the jargons in your profile, refine the summary of your experience, bulk up those one-line projects that currently appear on your profile. Shine your profile like a crazy diamond, before reaching out to the recruiters. 
5) Bond with your family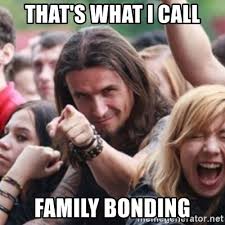 If at all you decide to go abroad for your graduate program later this year, these days of forced isolation are perhaps the best time to bond with your real parents at home as opposed to fake friends in Pochinki. Use this as an opportunity to know their stories. Take cooking lessons from your mother and learn to cook like a pro. Talk to your dad and apprise him of your plans. Help in the household chores. Engage in some quality family activity time or as they call it in Indian homes, bartan kaun dhoega?  
6) Search for Online interships

Amidst lockdown, many companies are offering online internships to students. Companies like Internshala is hosting the 'The Grand Summer Internship Fair', which has over 600+ positions for online internships. Hello Intern is offering 'Remote Summer Internships' from April to August. The positions are in areas of AI developer, Machine Learning, IoT, Blockchain, Data Science, Business Analytics, Financial Modeling, Data Analysis, Piping, Business Development, and others. Take advantage of them and get your profile in order.
7) Read, Read, Read
There cannot be a better time to read and hone your language and communication skills. Pick up a book, devour it cover to cover, and start over again. In the process, master the vocabulary and overcome your grammatical shortcomings. For those who are in the middle of their GRE/TOEFL preparation, its a great opportunity to hammer out the RCs and text completions by reading articles from publications like New York Times (NYT), The Economist, The Atlantic, Washington Post, etc. It's been scientifically proven that reading more than 2 hours a day kills something more potent that Corona, the stupidity of human mind.
At the end of the day, it's best to make use of the COVID-19 lockdown and emerge on the other side with a better profile, newer skills and more gratitude for normal life. So stop with the opinions, stop with the speculations, stop with rumour mongering and online bullying. After all, the world and the universities deserve a better YOU.